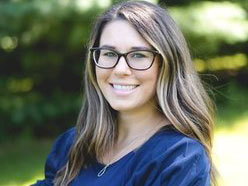 ​Welcome to Healing Choices. I'm Dr. Jennifer Dahlseid. I am committed to providing you and your family with the highest quality of corrective and wellness chiropractic care available so you and your family can enjoy an active, healthy life. Whether you are working, a homemaker, or even a child, we all need help when it comes to relieving pain and supporting a healthy body.
Here at Healing Choices, we work together to help you and your family reach your health and wellness goals. As a working mom, I appreciate how beneficial it is for the entire family to experience a chiropractic wellness program, which is why I have been adjusting my happy and healthy toddler since birth.
I take pride in offering the extra personal attention each patient deserves. During your initial visit I will perform a full exam, obtain your health history and talk about your personal health concerns and goals.
If you have never seen a chiropractor and have any questions about chiropractic care or any of the services we provide, please don't hesitate to ask. You can contact us by phone, email, or stop on in and we will answer any questions you might have.
If a friend or family member referred you, we will be sure to thank them for their trust and commitment to our practice; we hope someday to be thanking you too.
Yours in health,
Dr. Jennifer Dahlseid, DC
A little more about me
Dr. Jennifer Dahlseid is originally from Litchfield, Minnesota. She did her undergraduate studies at Minnesota State University, Mankato, where she received her Bachelors of Science in Human Biology with a minor in Chemistry.
She graduated with her Doctorate in Chiropractic at Northwestern Health Science University in Bloomington, Minnesota. After graduating her family moved to South Florida where she practiced until moving back to Minnesota to be closer to family and friends.
Dr. Dahlseid believes chiropractic care and its adjunctive therapies can benefit a wide variety of conditions and ailments and that looking at the individual as a whole is incredibly important to get patients the best care and results possible. She provides a strong focus on fertility and pregnancy, sports injuries, and nutrition, and has worked with a variety of patients ranging from professional-aspiring athletes to babies and expecting mothers.
Dr. Dahlseid is married and has one son. In her free time, she enjoys spending time with her family and friends, reading, and working on craft projects.