FREE SERVICE ALERT!!!
In 2018 we offered this service to 30 participants for FREE so they could take this new service for a "test drive". It was quite popular and went very well for everyone who participated. We've now decided we are going to continue to offer this service ongoing to the public for FREE. It's quick and easy . . . and it may help you learn more about your current health and how to prevent future health problems! Continuing reading below to learn more about how you can use this FREE service to improve your energy and overall health.
One of the common problems we hear from patients is when they get lab testing done from other clinics and providers and they're told that everything is "normal" . . . yet they don't feel "normal". They continue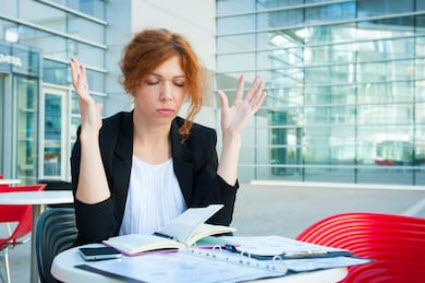 to suffer from fatigue, aches and pains, a slower metabolism, hormone issues, and just not having the energy and not feeling as good as they used to.
The frustration of being told your lab results are "normal" but not feeling normal can be upsetting to anyone. As natural healthcare doctors that specialize in lab testing we find these lab results are not being reviewed carefully enough. These other clinics and providers are missing the ability to identify current health problems at an earlier stage before they get worse, and the opportunity to prevent serious health problems later in life is getting lost.
Our solution to this epidemic of being told your normal when you don't feel normal is what this new service is all about. In this new service we can take the results of lab testing you've had done from any other clinic or provider, and input your results into our advanced software that will do a much more critical analysis and create a detailed report that is very specific to you. This FREE report gives you a better explanation and a deeper understanding of your lab results that most health providers don't have time to share with you.
Here's how it works. Simply provide us with any results of lab testing you've had done over the past 5 years. We will then create this very special and detailed report for you and send it to you by email for FREE. Knowledge is power . . . and this FREE report will give you a powerful advantage for taking better of your health and improving your quality of life as you get older.
Here's the next step. Fill out the form below with your name and email, soon after you click submit you will receive an email with instructions on how to either get copies of your prior lab testing from the past 5 years to us, or we can have you fill out a simple form to release these records from your medical clinic to be sent by fax to our clinic. We want to make this as easy as possible for you, so we are happy to do whatever way works best for you.
Once we have your lab results from the past 5 years we will need a few days to create your FREE report and then we'll send it to you by email for you to review and then let us know if you have any questions on what you received. That's it . . . free, quick and easy!
There's no obligation to do anything with our clinic after receiving your free report. This is one of the ways we are giving back to the community and helping to educate people about how to take better care of their health. If you're interested but you don't have any lab results from the past 5 years let us know. We can help you get lab testing done the least expensive way possible.
Feel free to share this with someone else you know that might be interested. Let us know if you have any questions. We look forward to creating your FREE report and sending it to you.
Yours in Health!
Dr. John W. Larson
Dr. Jennifer Dahlseid
Phone: 763-241-5436
Fax: 763-241-5466
service@HealingChoices.com