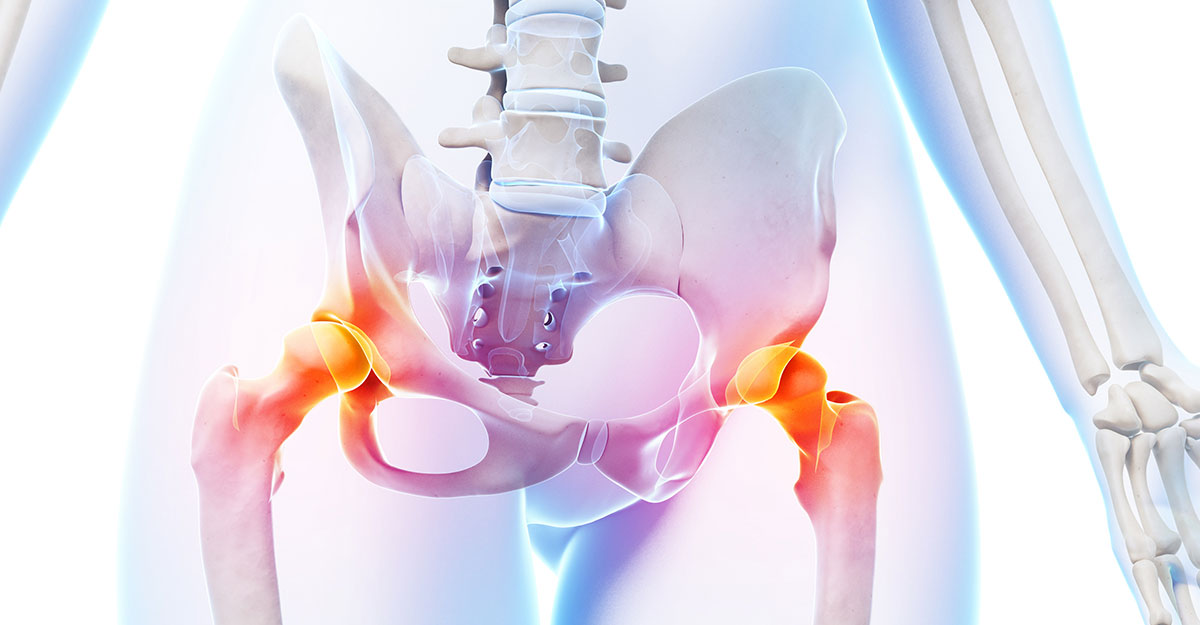 It's time to put an end to the pain of Hip Bursitis for you and the people you know. I've recently started using a new therapy on a small number of patients. I was expecting to see good results, but the improvements I'm witnessing have exceeded even my expectations. Years of chronic and sometimes severe hip pain gone in as little as one treatment.

Here's what one of my patients had to say about his experience:
I was diagnosed with Trochanteric (Hip) Bursitis about 11 years before seeing Dr. Larson. I lived with nagging pain in my hip nearly every day for those years, and by the time I went to see Dr. Larson, it was getting so bad that I was having trouble getting in and out of chairs and walking. To avoid the pain, I was avoiding activity, and beginning to get a more sedentary lifestyle with less and less exercise.
In the past the doctors had me doing some traditional physical therapy along with a dose of ibuprophen. It seemed to help a little, but I didn't want to take ibuprophen on a regular basis, so I lived with the pain. My mother told me about how Dr. Larson had treated her for plantar fascities, and how quickly her pain went away. My pain was so constant and nagging that I decided to try it too. The treatment only took about 5 minutes and it was very relaxing and comfortable. Within a day and a half my pain was gone and it has not been back in the several months since my last treatment. I have already recommended this treatment to several friends!
Tom K. - Andover, MN
This is a gentle therapy I apply mainly with using my hands. It is not acupressure, or trigger point therapy or any type of massage or physical therapy technique you may have experienced before. It's a more advanced technique that very few doctors know or understand and it allows me to use your nervous system to our advantage to get the muscles and tissues to relax and behave properly and put an end to the cycle of pain and spasm. The end result is better movement without pain!

The most common response I get after treatment on a painful hip is a person saying "Amazing!" . . . and this look of surprise and wonder on how this simple treatment could have been so helpful.
Many doctors will charge their patients $60 - $80 or more for this same therapy. We charge only $39 per treatment. Significant improvement or elimination of hip pain can be seen after only one treatment. I've also seen this therapy be helpful for Tennis Elbow or elbow pain, shoulder pain, Plantar Fasciitis or foot pain, knee pain, ankle pain and pain in other areas of the body. This therapy is not covered by insurance, but many people will use thier flexible, medical or Healthcare Savings Account money for these therapy sessions.
If you or someone you know is ready to get rid of their Hip Bursitis pain . . . call us today to schedule an appointment at 763-241-5436. Leave a message if I'm unable to answer and I will return your call as soon as I can.
Sincerely,

Dr. John W. Larson, DC
Dr. Jennifer Dahlseid, DC
763-241-5436
Be sure to forward this message to others you know who are suffering with the pain of Hip Bursitis (pain on the side of the hip). It's time to end their pain and suffering!